Places to Visit
Explore North Yorkshire
The North Yorkshire Moors is the perfect location to visit and spend some time exploring. The Moors are an incredibly special place, a place which combines history and nature to create amazing landscapes, moors and dales which are rich in local history.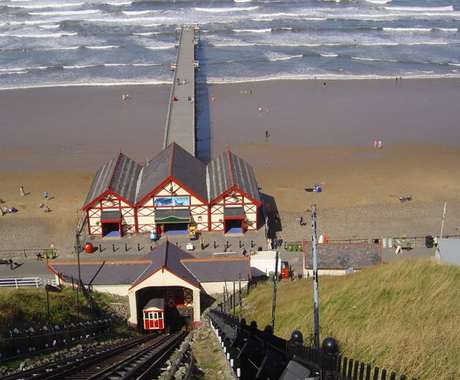 Saltburn-by-the-Sea
Saltburn is a great day out for all the family to enjoy with its own cliff lift dating back to 1884 and famous Pier which is the most Northerly surviving British pier. The Smugglers Heritage Centre is not far from the lovely promenade which is perfect for a leisurely stroll on a fine evening. There are lots of activities in Saltburn including surfing, fishing, golf and swimming. You can also enjoy horse-riding by taking a trek across the beach.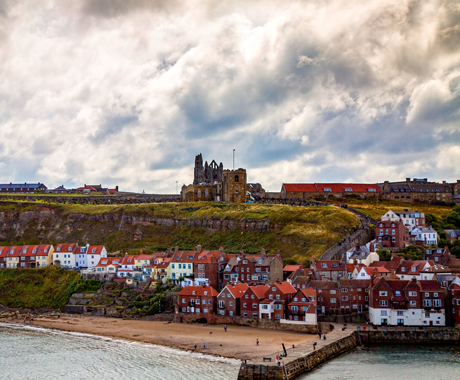 Whitby
Just 30 minutes drive away is the town of Whitby. Whitby is an ancient seaport and fishing village on the north-east coast of England and has been a haven for holiday-makers, since Victorian times times it has played a significant role in English history. Its harbour, once the sixth largest port in Britain, lies where the River Esk reaches the North Sea. Whitby is well known as the home of count Dracula.
Looking across the harbour, you can see the view that inspired the imagination of the author Bram Stoker, who stayed in the Royal Hotel while writing his famous novel. Conker the 199 steps then reward yourself with the best fish and chips in the north east. If your feeling brave take part in one of Whitby's haunted ghost tours or venture to Whitby abbey where the monks used to live.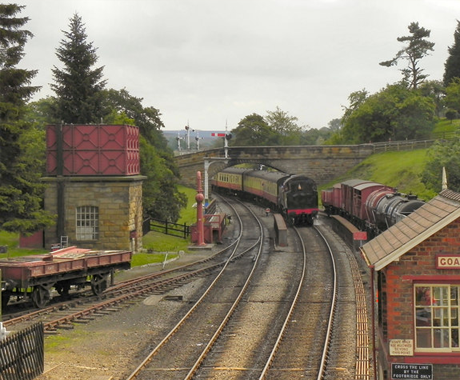 Goathland
If you like ice cream take a trip to robin hoods bay or visit the quietly famous Goathland. Goathland station was the setting for the Hogsmead station in the first harry Potter mobie, but the village is better know as Aidensfield, in the Yorkshire TV series, Heathbeat. If you enjoy walking, the North Yorkshire Moors are right on your doorstep.
For the kids there is plenty of activites close by such as surfing and horse riding along the beach. If your willing to travel a little further you could take a day trip out to Bedale's Aerial Extreme, York's Eden Camp, Whitby's Mini Monsters, Scarborough Sealife Center, Flamingo Land Theme Park and zoo or Light Water Valley.
Get in touch
We would love to hear from you